The SIOC-CDT team worked with local government, local development partners and the Department of Education to identify schools with a high rate of children in need of school shoes. Funding requests from community members who saw a need in certain schools but didn't have resources to intervene were also considered.
335 pairs of shoes have been distributed
11 schools were visited at a rate of two per day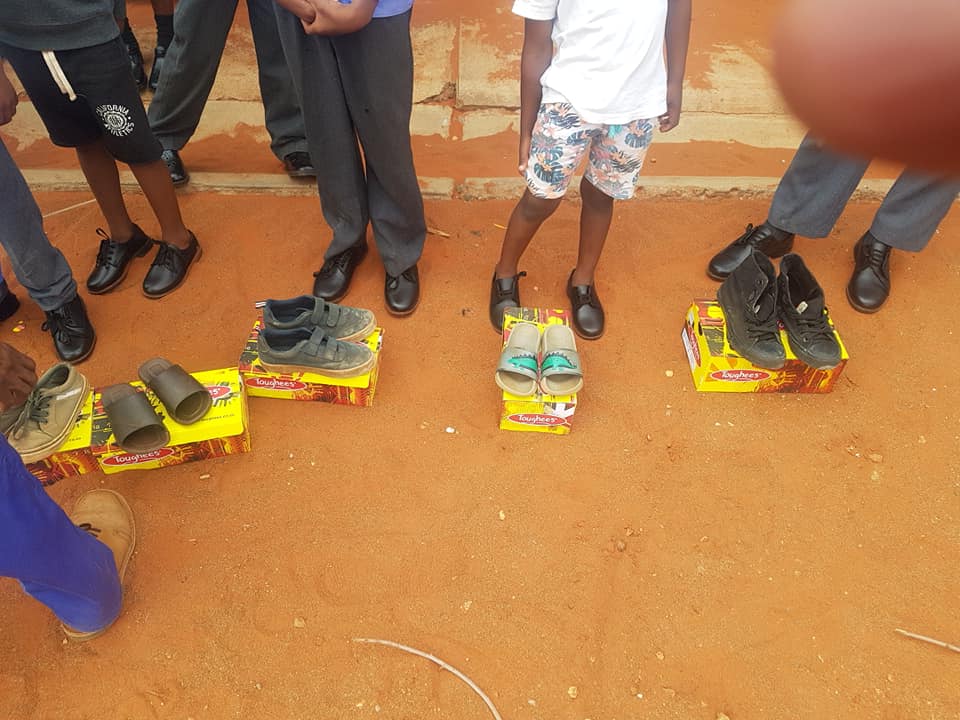 About Us
SIOC-CDT's primary goal is to implement sustainable socio-economic initiatives through partnering with key stakeholders to ensure that beneficiary communities have sustainable income and are empowered to thrive beyond the lifespan of the mine.
Witnessed fraud or corruption?